As an event organizer, you're no stranger to the challenges of using complex, outdated software that's ill-suited to your business. However, there is a solution to make your life easier: Lab Event. With this intuitive, user-friendly platform, specially designed to meet your needs as an event organizer, you can finally benefit from a modern, ergonomic and easy-to-use tool. Don't waste any more time and energy with inefficient software, discover Lab Event now and enjoy an optimized business experience.
🚀Lab Event : La convivialité avant tout
Lab Event se démarque par sa convivialité et son approche centrée sur l'utilisateur. L'équipe de développeurs a travaillé sans relâche pour concevoir une plateforme intuitive, facile à utiliser et agréable à parcourir.
Avec Lab Event, vous bénéficiez d'une expérience fluide grâce à une ergonomie UX (expérience utilisateur) et UI (interface utilisateur) soigneusement travaillée.
L'utilisation du glisser-déposer (drag and drop) est l'une des fonctionnalités phares de Lab Event. Vous pouvez organiser vos évènements ou slot, les déplacer et les modifier en les faisant simplement glisser d'un endroit à un autre.  Cela optimise votre flux de travail et vous permet de gagner un temps précieux.
😃 Plus besoin de vous perdre dans des menus complexes et des options déroutantes, tout est accessible en quelques clics. 👍


En plus de son aspect convivial, Lab Event se distingue par son design moderne et esthétiquement plaisant. L'interface a été méticuleusement conçue pour offrir une expérience agréable et inspirante. Fini les interfaces datées des années 2000, avec Lab Event, vous bénéficiez d'un design élégant et contemporain qui reflète la modernité de votre métier d'organisateur d'événements.
🗝️Une solution adaptée à votre métier
Lab Event a été spécialement développé pour répondre aux besoins spécifiques des organisateurs d'événements. Cette plateforme comprend les fonctionnalités essentielles pour simplifier les tâches que vous rencontrez quotidiennement.
Gérez facilement les réservations, coordonnez les équipes, faites simplement les devis, assurez la logistique et communiquez avec les clients, le tout depuis une interface unique et conviviale.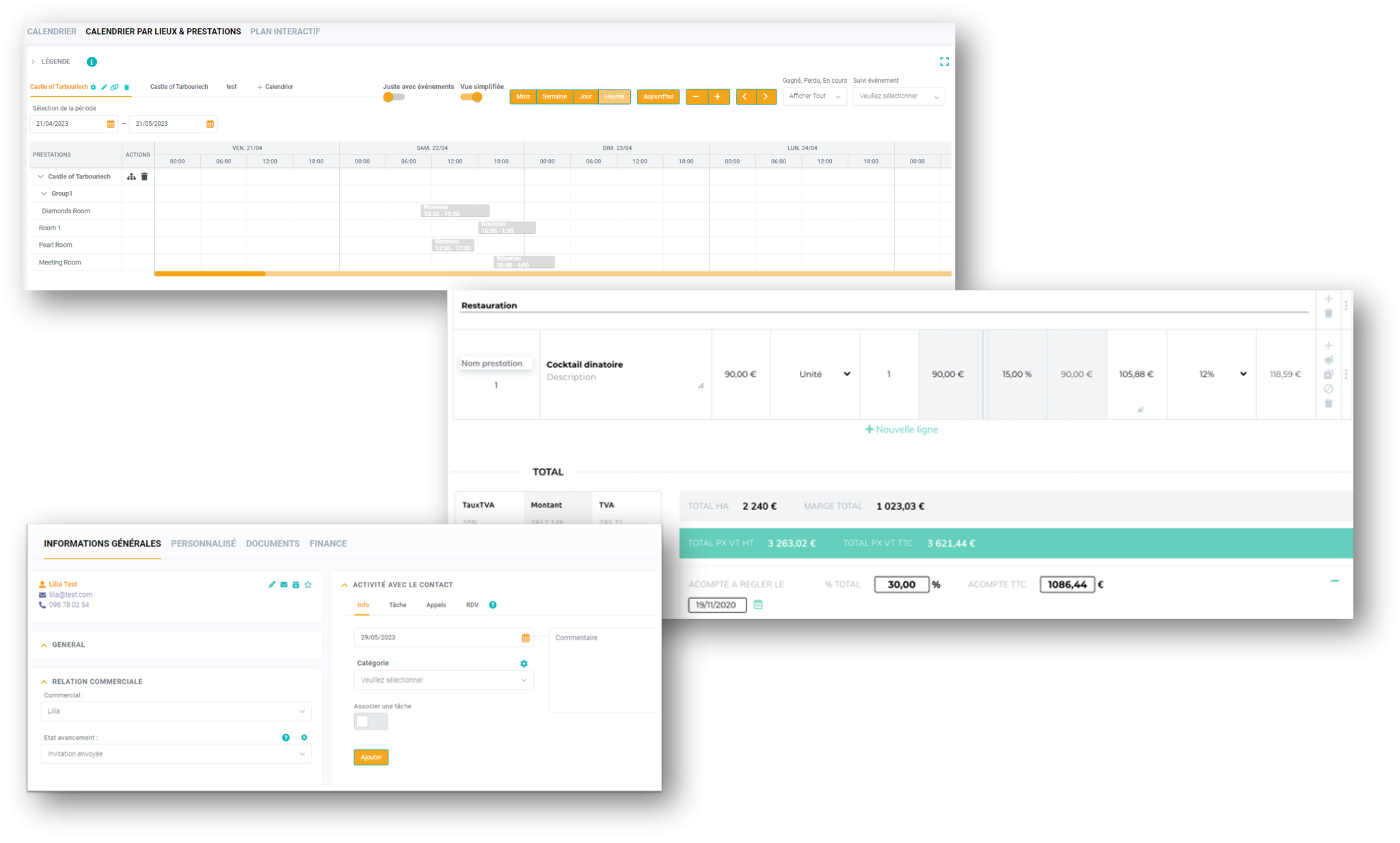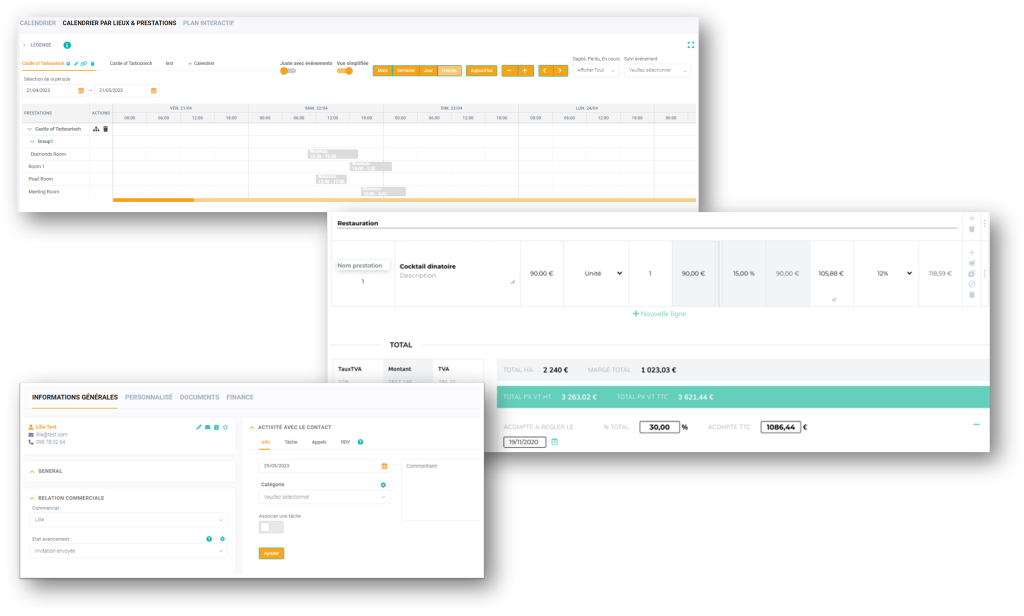 Lab Event vous offre également la possibilité de personnaliser la plateforme selon vos besoins spécifiques. Ajoutez des champs personnalisés, créez des "pipeline"adaptés à votre façon de travailler, et configurez les fonctionnalités pour qu'elles correspondent parfaitement à vos besoins uniques.
Conclusion
💡Lab Event est la solution moderne, intuitive et adaptée pour les organisateurs d'événements. Avec son approche centrée sur l'utilisateur, son utilisation du glisser-déposer, son ergonomie UX/UI bien travaillée et son design moderne, Lab Event simplifie votre quotidien professionnel.
Ne perdez plus de temps avec des logiciels complexes et obsolètes qui ne répondent pas à vos besoins spécifiques. Optez pour Lab Event et découvrez une plateforme conviviale qui facilite la gestion de vos événements.