As an owner or manager of rental spaces, you will inevitably need to optimize the management of your sites and the events that are organized there.
Lab Event is the ideal solution for reception hall managers!
You have trouble managing the reservation of your spaces
You receive requests but are unable to process them all
You lose time in creating your proposals
Simplify the way you book your spaces
You receive many requests and you need a tool to allow your employees to check at any time if one of your rooms is available and to book it easily. The calendar by rooms is then essential to optimize the management of your reservations, to follow the events planned by rooms and to be able to make a better follow-up.
→ As soon as you receive a request, you can reserve a room in the available slot and save time for your teams.
→ View your events by month, week, day and time, choose to display only rooms that have events scheduled, or filter events by their status.

Modernize your management and gain agility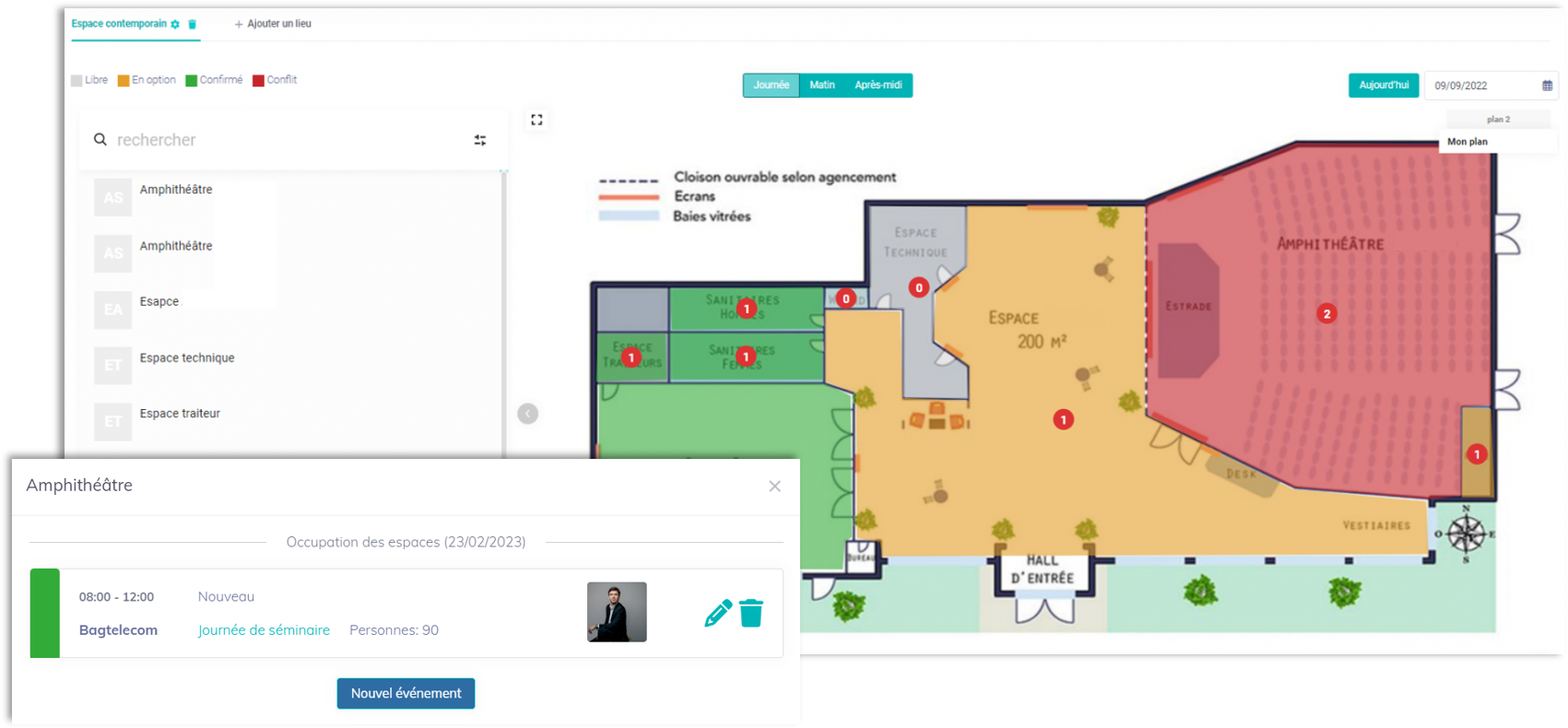 The interactive map is an essential tool for event management, allowing a real-time visualization of the different rooms and spaces. In the same way as with the Calendar by rooms, this tool allows you to manage and visualize all your events around a service, not on a calendar but on an interactive map.
→ Quickly see which rooms are available, optional, confirmed or in conflict
→ Identify opportunities and conflicts and help your teams book the right room
→ Group your rooms in different wings or on different floors for better orientation
Facilitate the monitoring and organization process
To help you find your way around and keep track of your events, it is recommended that you use a mission sheet. It contains all the information concerning the activities, the course, the people present, the necessary material.
→ By using the personalized mission cards, you will be able to communicate between all the people involved in the organization of the event.
→ You get all the data related to an event on the same document and thus detect possible conflicts of schedules or availability of spaces.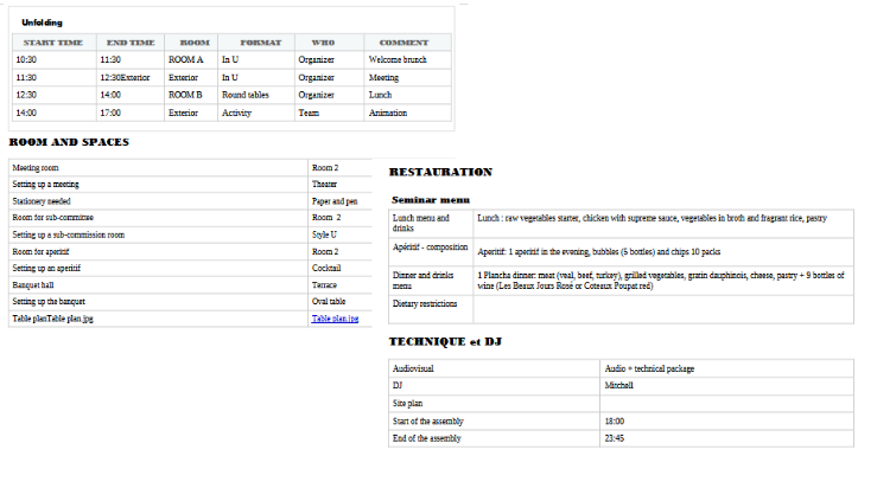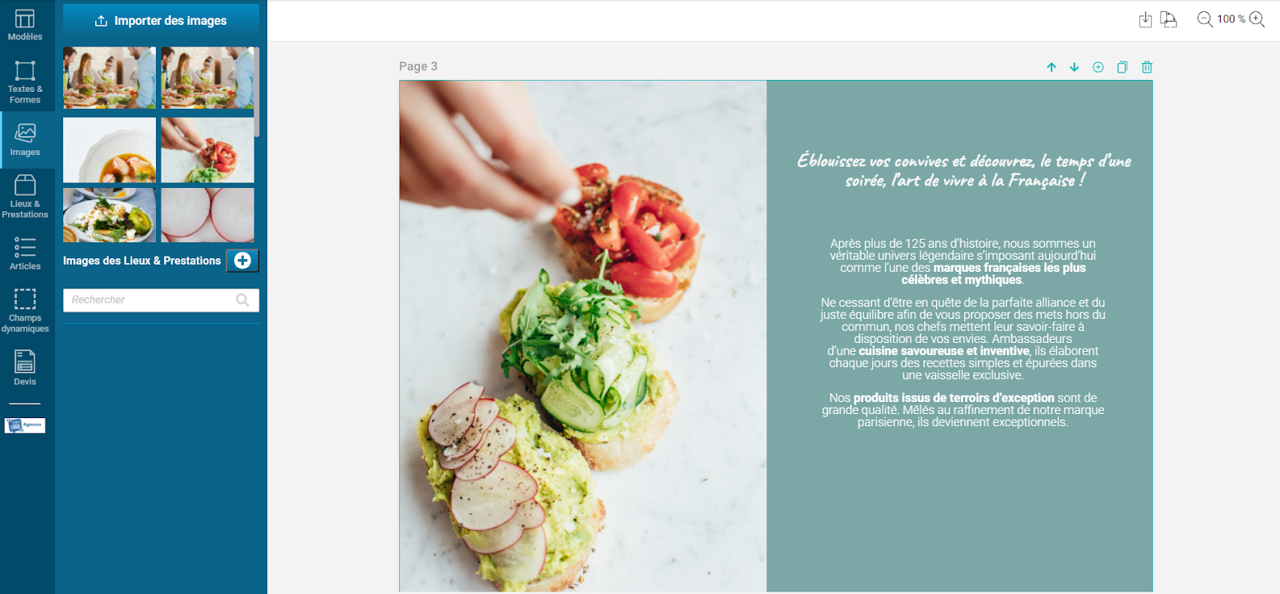 Bring value to your proposals
Proposals are only one part of your sales process. By creating customized proposals for your clients, you stand out from the competition and save valuable time with event proposal templates.
Our automated proposal generation tool allows you to clearly define how you will deliver value to your customers, using descriptive elements, customizable fields, visuals and your colors.
→ Allow your clients to have a clear vision of the organization of their events
→Enhance a more professional image with fully customizable proposals: present your rooms, your capacities, your rates and options
You are a venue with reception rooms and you want to optimize the rental of your spaces for events?
Lab Event is the all-in-one solution that perfectly meets your expectations and those of your customers!
Our clients' testimonials:
Discover how to manage an event on LAB EVENT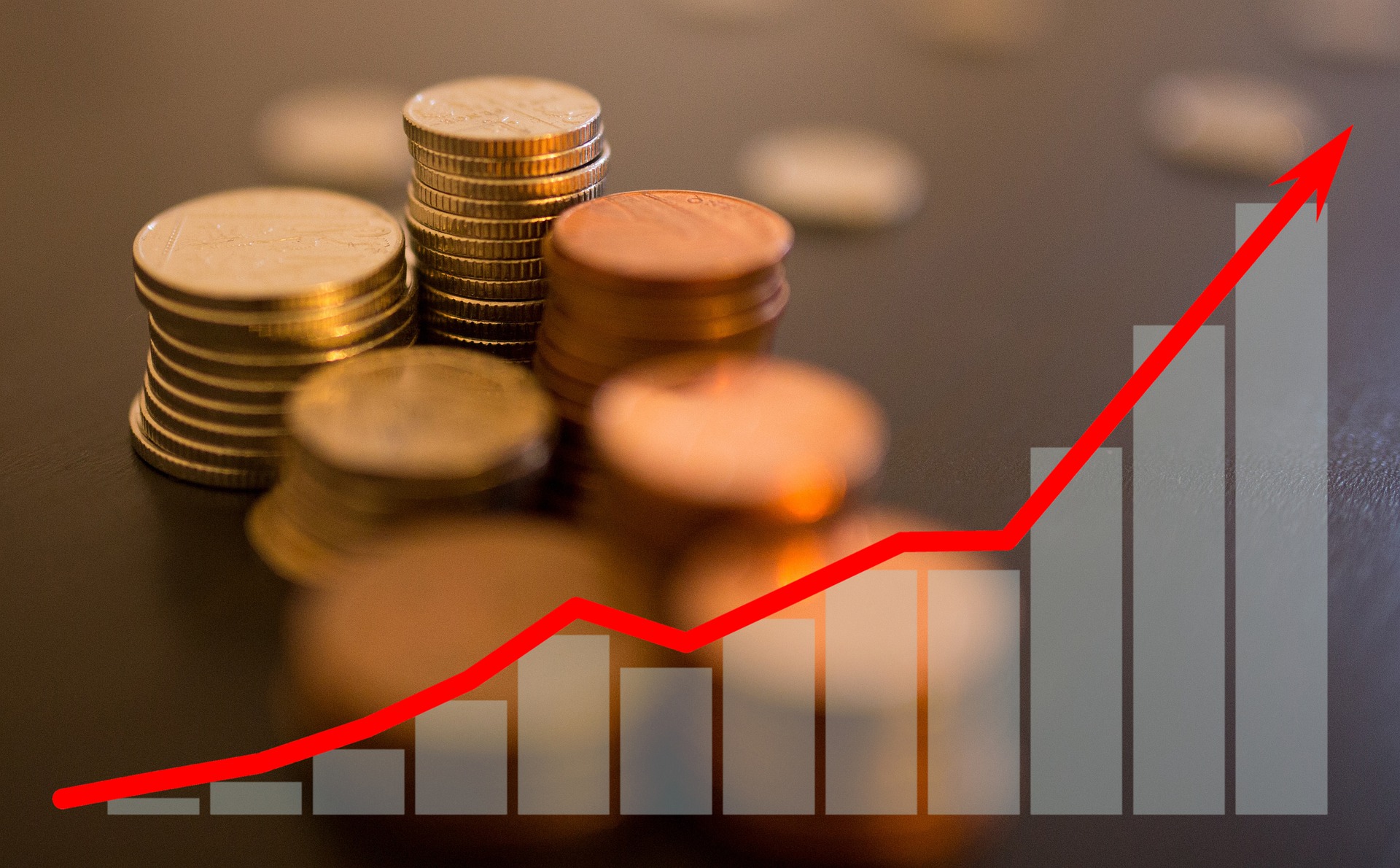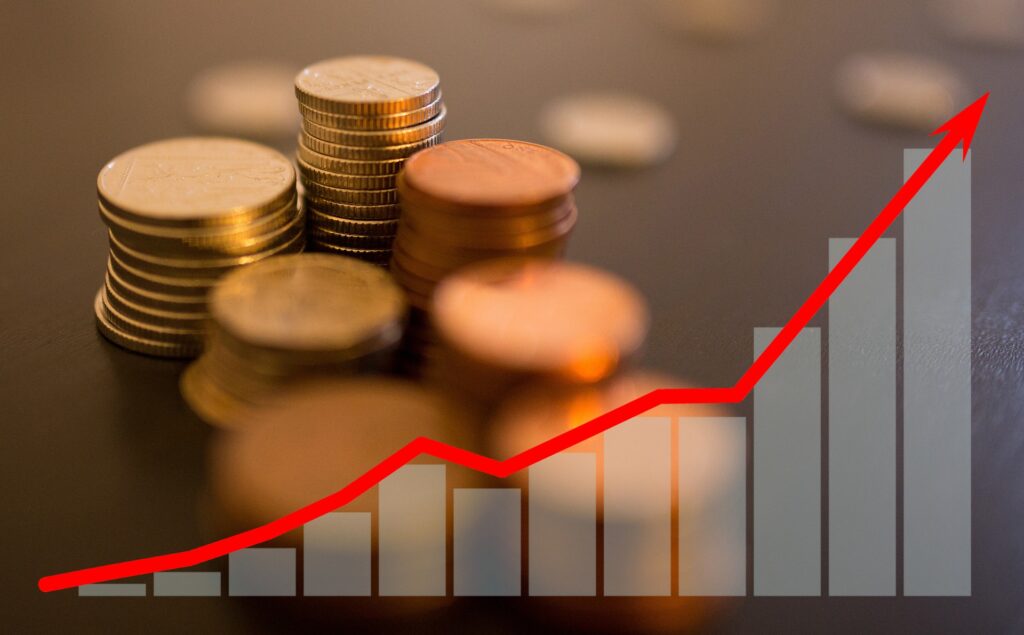 Through this case study, discover how to increase your sales with event software.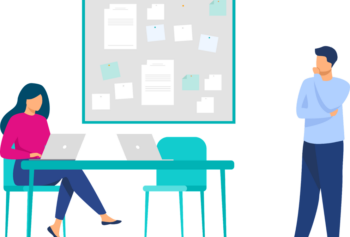 Whether you are a novice or a professional, we give you all the steps to follow to make a good sales presentation in the event industry!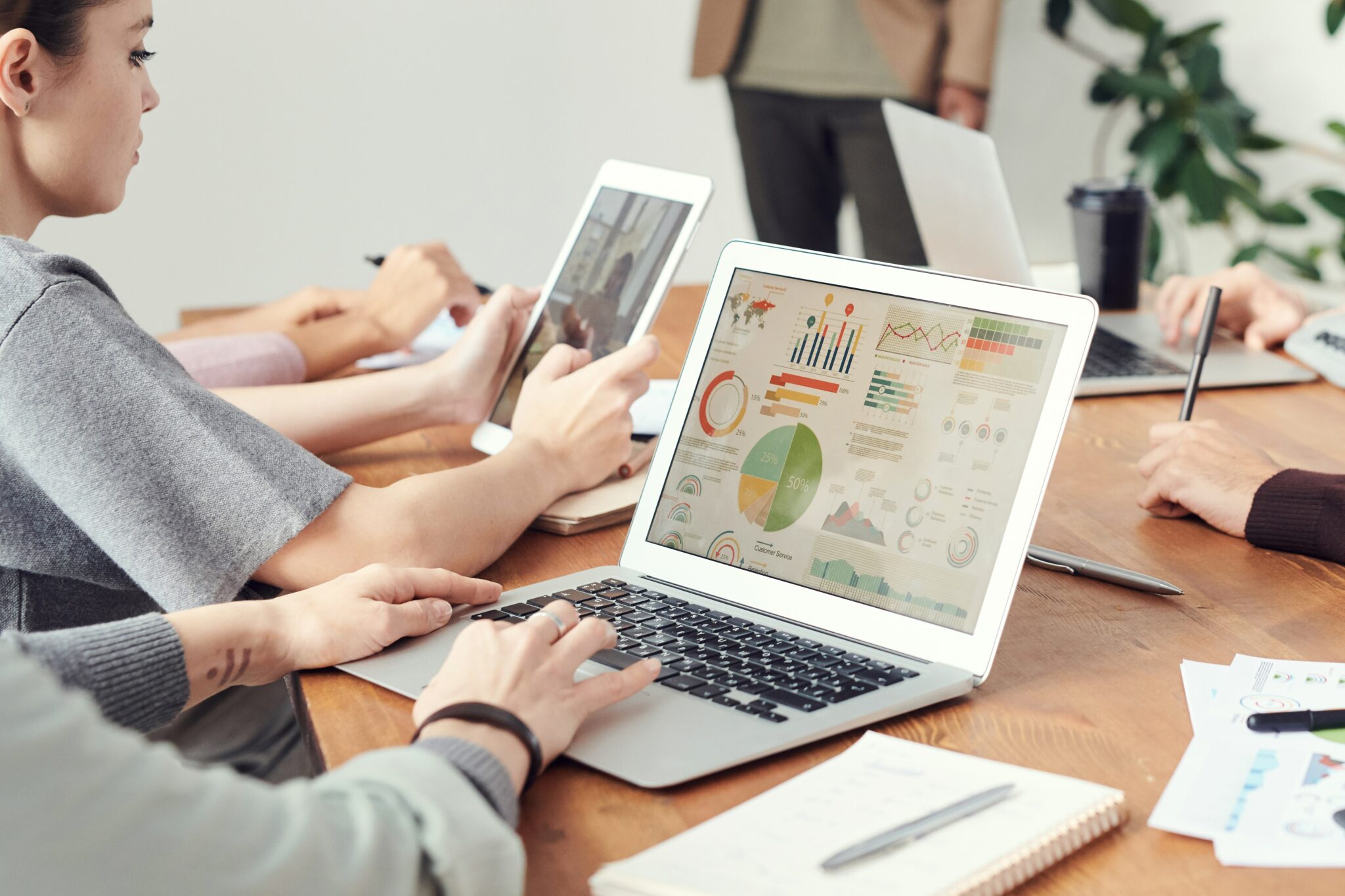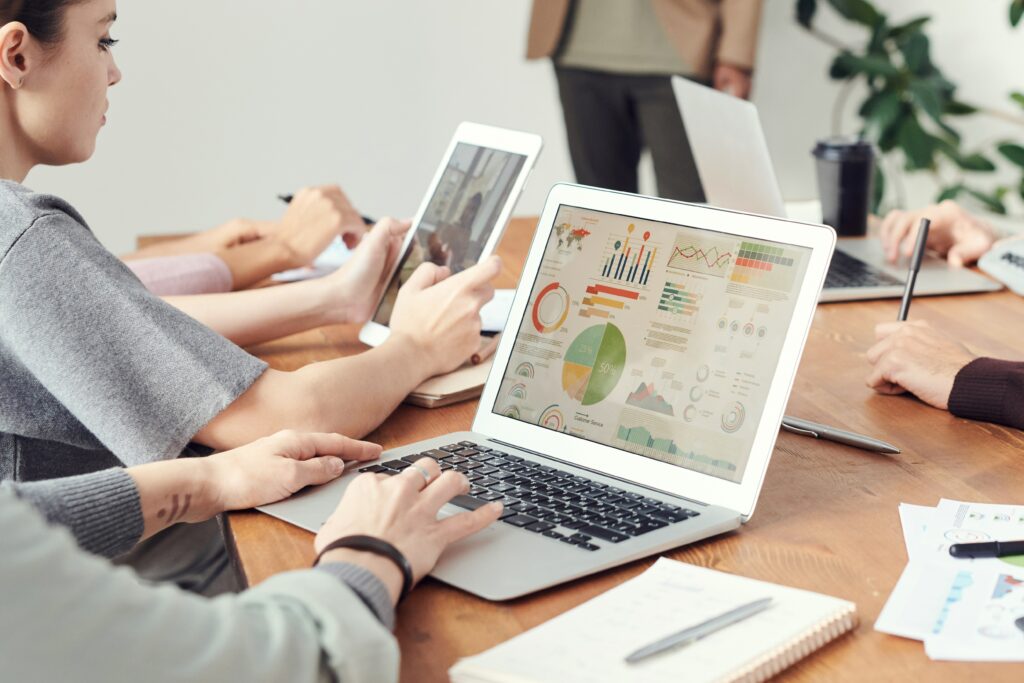 Spreadsheets can be handy, but don't always have the same power as event-driven software.