The dynamic world of events offers a wealth of opportunities and creativity, but is not without its share of challenges. Managing an event, whether it's a wedding, a corporate conference or a lively festival, involves a complexity that is often underestimated. Indeed, the collaborative nature of these projects involves customers with varied expectations and suppliers with multiple roles. In this article, you'll discover how to master this tangle of relationships and tasks.
💁The importance of customer and supplier relations :
A successful event relies on fruitful collaboration between different players. Both customers, with specific visions and objectives, and suppliers, with specialized skills. Your customers have individual requirements and are looking for a personalized, memorable experience that shapes every aspect of the event. Suppliers, on the other hand, provide a variety of services: logistics, decoration, catering, entertainment, and seek to deliver their services on time and with excellence.
🔓Lab Event: the cornerstone of successful event management
In the face of this complexity, technology plays a crucial role in streamlining event management. Lab Event offers solutions for tracking interactions with customers and suppliers, centralizing essential information in one place. This centralization facilitates rapid consultation of information, reduces the risk of errors, and enhances transparency across all stakeholders.
📧 Fast communication thanks to the mini-site:
Another feature you'll find on Lab Event for easy, real-time communication with your staff, customers and suppliers is the mini-site. Thanks to this platform, users have access to the information you wish to communicate to them, and can view the information addressed to them.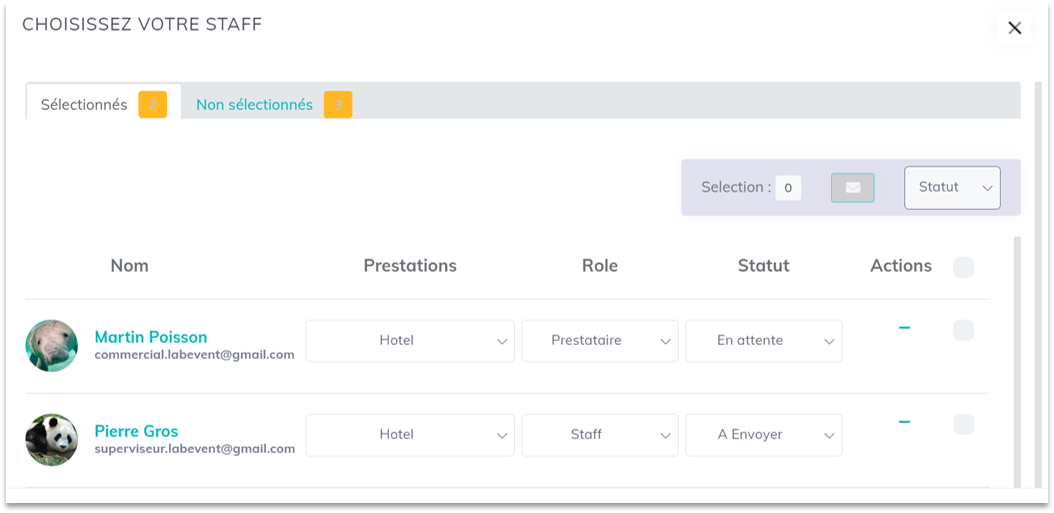 Conclusion
The complexity of event management stems from the multitude of voices that converge to create a memorable experience. Customers with their unique expectations and suppliers with varied roles create a complex puzzle to assemble. However, by using Lab Event to centralize information and placing communication at the heart of collaboration, it's possible to harness this complexity to orchestrate unforgettable events that exceed the expectations of all involved. Whether it's a wedding, a conference or a festival, skilful management of customers and suppliers is the key to a successful experience.