As an event organizer, you're no stranger to the challenges of using complex, outdated software that's ill-suited to your business. However, there is a solution to make your life easier: Lab Event. With this intuitive, user-friendly platform, specially designed to meet your needs as an event organizer, you can finally benefit from a modern, ergonomic and easy-to-use tool. Don't waste any more time and energy with inefficient software, discover Lab Event now and enjoy an optimized business experience.
🚀Lab Event: User-friendliness first and foremost
Lab Event stands out for its user-friendly, user-centric approach. The team of developers has worked tirelessly to design a platform that is intuitive, easy to use and a pleasure to navigate.
With Lab Event, you benefit from a fluid experience thanks to carefully crafted UX (user experience) and UI (user interface) ergonomics.
Drag and drop is one of Lab Event's key features. You can organize your events or slots, move and edit them by simply dragging them from one place to another, optimizing your workflow and saving you precious time.
😃 No need to get lost in complex menus and confusing options, everything is just a few clicks away. 👍


In addition to its user-friendliness, Lab Event stands out for its modern, aesthetically pleasing design. The interface has been meticulously designed to offer a pleasant and inspiring experience. Gone are the dated interfaces of the 2000s: with Lab Event, you benefit from an elegant, contemporary design that reflects the modernity of your profession as an event organizer.
🗝️Une the right solution for your business
Lab Event has been specially developed to meet the specific needs of event organizers. This platform includes the essential features to simplify the tasks you encounter every day.
Easily manage reservations, coordinate teams, prepare quotes, manage logistics and communicate with customers, all from a single, user-friendly interface.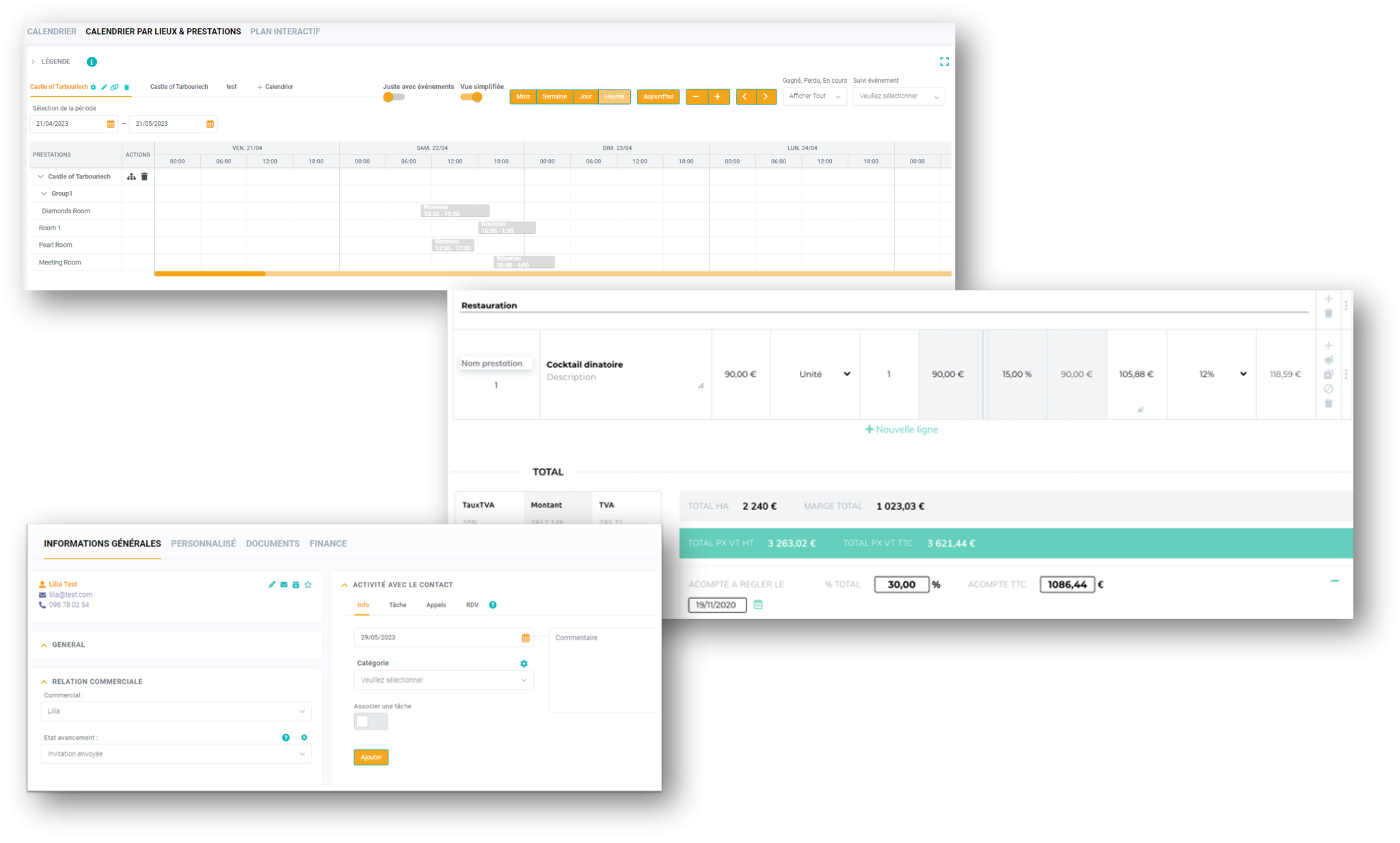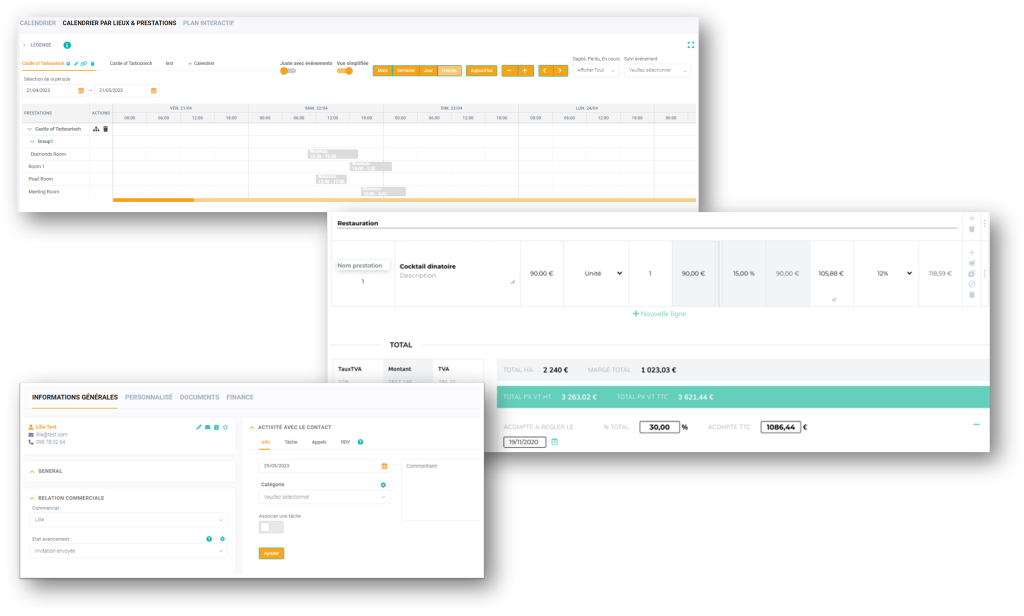 Lab Event also lets you customize the platform to your specific needs. Add custom fields, create "pipelines" tailored to your way of working, and configure features to perfectly match your unique needs.
Conclusion
💡Lab Event is the modern, intuitive solution for event organizers. With its user-centric, drag-and-drop approach, well-crafted UX/UI ergonomics and modern design, Lab Event simplifies your everyday business life.
Don't waste time with complex, outdated software that doesn't meet your specific needs. Choose Lab Event and discover a user-friendly platform that makes it easy to manage your events.