During the COVID period, LAB EVENT supports the event industry and offers its event management software to event agencies
The software will allow event agencies to digitize themselves and to be ready for the recovery. They will be able to organize themselves to work remotely, manage their clients and providers in a structured way and build a knowledge base necessary for their development.
Error! You must specify an anchor parameter if you are not using the auto_thumb option.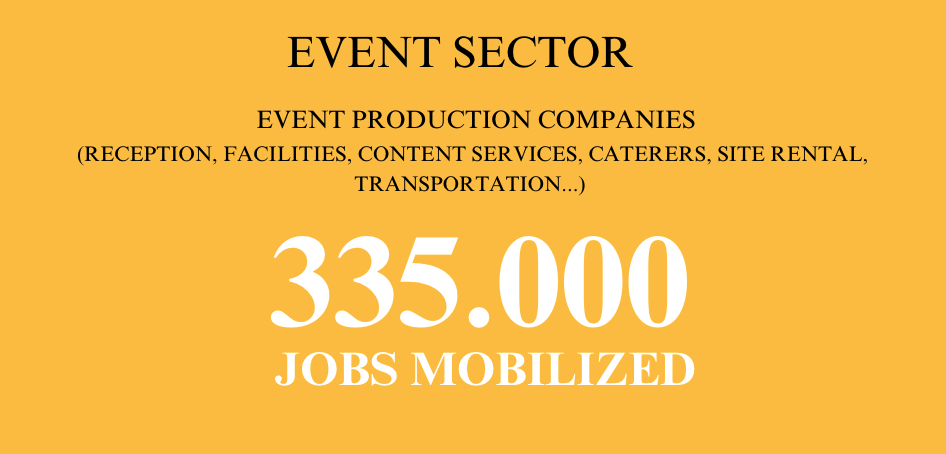 LAB EVENT FOR EVENT AGENCIES
How can the tool help you during Covid-19?
Just because there are hardly any events left doesn't mean we shouldn't prepare for the recovery!
How to prepare for the recovery and how to "use" this moment to be stronger tomorrow?
Use this time to take stock of your customers and prospects and enter them into the CRM Lab Event. You will have all your customers and customer contacts in a centralized and secure location.
Talk to your customers and prospects, ask them about their current issues. To do this, create standard emails in Lab Event and send them via the platform.
Train your teams on digital and tools. Train them to use Live Streaming, Webinar... but also to use Lab Event to organize events. In this way, they will begin to familiarize themselves with the tool and will be ready for the resumption of the activity.
Integrate your services and agency rates in Lab Event. Thus your price list will be defined and you will be able to make your budgets in 3 clicks.
Include your favorite providers in the providers database (places, entertainment providers, technical providers…). You will be able to ask them for quotes and query them in 1 click when the events resume.
Take advantage of this period to set up processes. Yes, you do customize… but that's no reason not to have a process. What makes your company valuable is its know-how and knowledge base. By setting up a tool like Lab Event, you can more easily process your way of working: briefing, follow-up of requests…
Investigate other ways to organize events. The crisis forces us to question ourselves. For a while, major events will not take place. There will be virtual events but also RoadShows. We will therefore organize 10 events of 10 people instead of 1 of 100. We are forced to reorganize and Lab Event is here to help you. By automating certain time-consuming tasks, you will save time and therefore money.
Lab Event allows you to work as a team, even remotely. It was designed to facilitate telecommuting because all your data is in the cloud. This allows you and your colleagues/employees to access customer information easily. Same as for the follow-up of the events… In short, drive your agency in remote mode!
Our 100% free software
To support agencies in this unprecedented and difficult period, Lab Event offers the use of the software to all agencies that request it, unlimited in number.
Our support for the sector
Lab Event continues to invest in the events sector by communicating with advertisers and public authorities about the events business.
WHAT DOES LAB EVENT BRING ME?
CRM tool (customer management) to follow up customers
Event management to facilitate briefing
Monitoring of your budgets and creation of automatic summaries
Automated and tracked estimate/invoice creator to meet legal requirements
Centralized provider database for better internal information exchange
Statistics to track your activity
WHY OFFER THE SOFTWARE?
"These are terrible times for the event industry and event agencies. I myself have been the head of an event agency and I can easily imagine the stakes of seeing all the events cancelled and the order book empty. Nevertheless, I believe in events, I have always believed in them. The business of event communication agencies is indispensable. I created Lab Event to help event agencies in the organization of their events. The idea was to provide them with the tool I always dreamed of when I was an agency owner. Today, agencies are suffering and we wish to express our solidarity with them. That's why we decided to offer the software until the events are allowed in France again.
Vadim, founder of Lab Event

Frequently Asked Questions
How long does the free offer last?
We don't know… the time of the health crisis. We imagine that it will be at the end of the year 2020…
Our offer lasts until events of at least 100 people are allowed again.
But rest assured, your account will remain open and accessible for 1 year after the end of the crisis, even if you do not subscribe to the paid offer.
What will happen at the end of the health crisis?
You will then have a choice. Either subscribe to a paying offer or stop using the tool.
You will be able to make a complete export to recover 100% of your data, so you will not lose anything of your work:
your clients
your client exchanges
your events
your providers and their locations/performances
…
But rest assured, your account will remain open and accessible for 1 year after the end of the crisis, even if you do not subscribe to the paid offer.