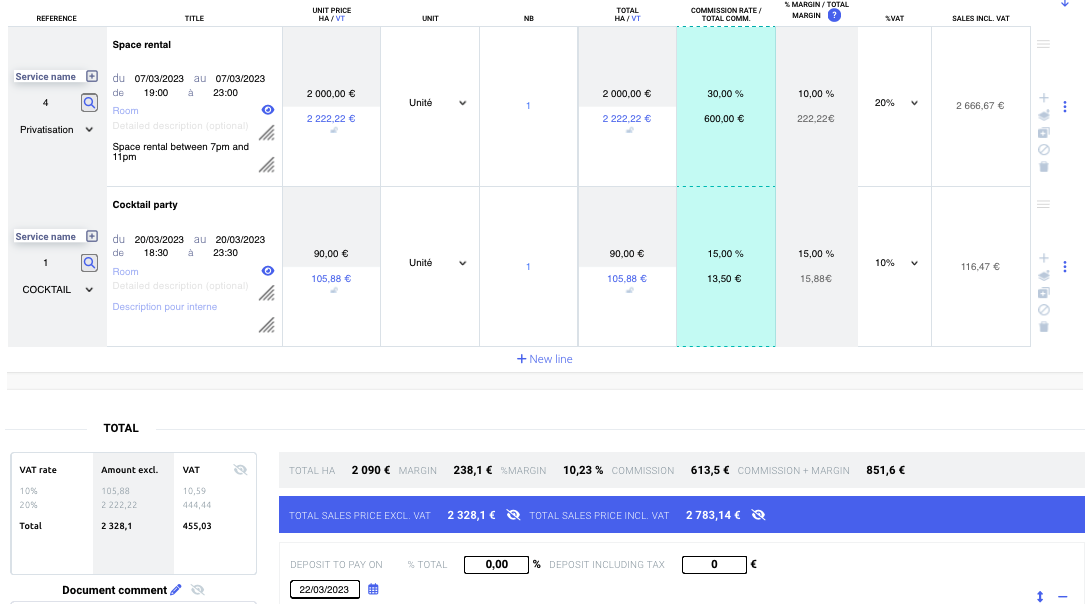 Quote and invoice templates
No need to start from scratch, Lab Event gives you the possibility to import templates that you have previously defined. They can be composed of articles, titles, subtotals… to prepare turnkey estimates and invoices.
A powerful article management
Create your item catalog and call them with shortcuts when you create your quotes. All items can be defined with single or multiple VAT rates, margin rates, commission rates and of course purchase and sales prices.
Your benefits
Create your quote in one click from the event

Turn your quote into an invoice in 1 click

Track your payments on the tool

Calculate and track your commissions and margins
Client testimonial
"Using this software to create my quotes and invoices has helped me a lot in organizing my work. From now on, no more mistakes, everything is more efficient thanks to the intelligent search which is a real time saver.
This is very useful for me because it gives me a view on all of my quotes and invoices, but also gives a clear and accurate cost idea to my customers."
Elie, event agency director
Practical Case

This feature gives you a better vision for the management of quotes and invoices. The best part? Everything is customizable! Your quotes and invoices are better structured to make them easier to read for you and your customers.
Create your estimate or invoice from an event or for a company. The software being very intuitive will guide you step by step to form your commercial proposal.
Simply enter the basic information in each field.
Summarize your information, skip lines, view the subtotal of each benefit and more.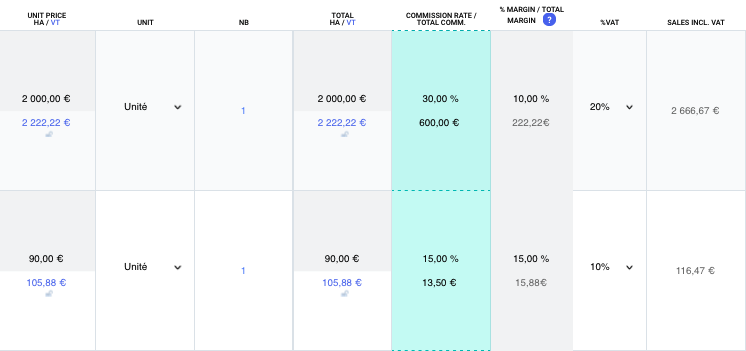 Change the statusof your estimate or invoice to follow its progress.
Createunlimitedestimates and invoices and reuse them!
Our clients' testimonials: