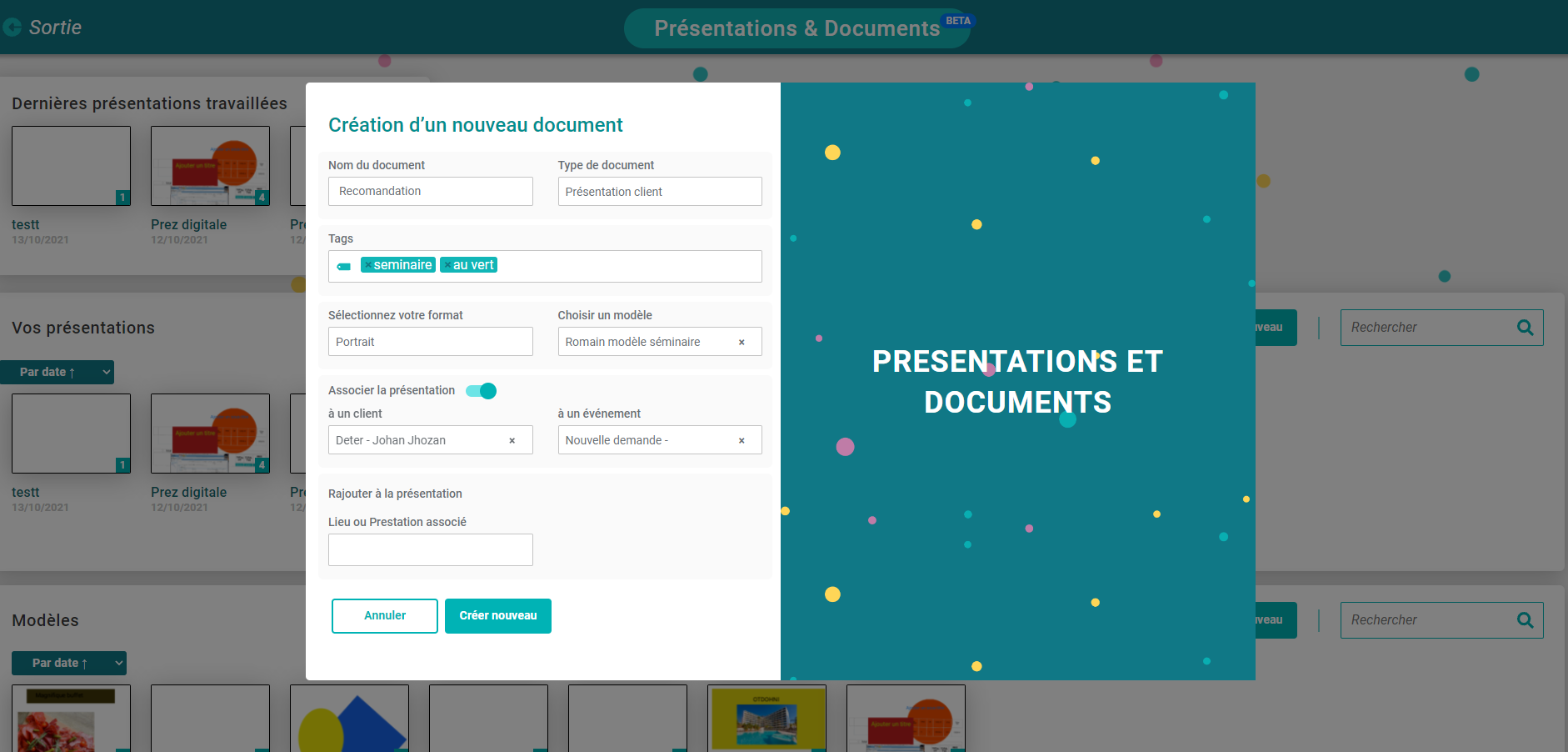 Presentation templates
No need to start from scratch, Lab Event gives you the possibility to create templates. They can be composed of articles, titles, visuals… and especially dynamic elements present in Lab Event!
You are an agency, make yourself a referral template and save hours!
You are a venue, make a sales brochure template that automatically personalizes with information about the event and the client.
You can also manage your contracts, quotes, mission sheets, roadmaps, … the possibilities are endless
The templates are unlimited!!!
Due to Smart Presentation
Turnkey presentations and documents.
No more powerpoint!
Smart presentation is a module of the Lab Event software.
Say goodbye to Powerpoint and Word!
By using Smart Presentation, you will be able to automatically generate your sales presentations, your contracts, your recommendations as easily as with a tool like Canva.
Our advantage: the presentations are generated with the information of the client, of the event…. pre-filled
So, no more copy and paste, you create your templates, assign them to clients/events and that's it!
Your benefits
Automatic professional presentations
An ergonomic and easy to use tool
100% dedicated to the event industry
Client testimonial
"Before, a presentation would take me 3-4 hours to make. I was going to get pictures,
the services I wanted to offer in the files, and often I couldn't find them and had to ask providers to send them to me. Moreover, leaving in general from old propales, I never knew if the information communicated to my client was up to date. And also I had to check my presentation 10 times to make sure I put the right dates and the right client name.
From now on, I use the presentation templates that allow me to generate a very nice document with all the information concerning the services I offer, the good customer information and the request, all automated and in a few clicks.
That's great! I've been waiting for this since I started in the event business!"
Samantha, Responsable Meetings & Events
---
"I was tired of having to copy and paste my articles into my brochure quotes. Now I have everything on lab event and I only have to select my items and services and everything is done automatically.
I also use Smart Presentation to make mission sheets for my staff and better communicate internally
Thanks to this automatic document generation tool I save time."
Sophie, Director of a venue
Practical Case

This feature allows you to better manage your documents, whether they are internal or external. The best part? Everything is customizable! Your documents are better structured to make them easier to read for you and your customers.
Create your document from an event or for a company. This will allow you to automatically integrate the information already filled in into the software. The software being very intuitive, you will be guided step by step to create your documents (commercial proposals, quotations, brochures, contracts, transfer forms…)
Simply, drag and drop photos, text, shapes, dynamic fields (customer name, company, date of the event, name of the event ….), your services, product sheets ….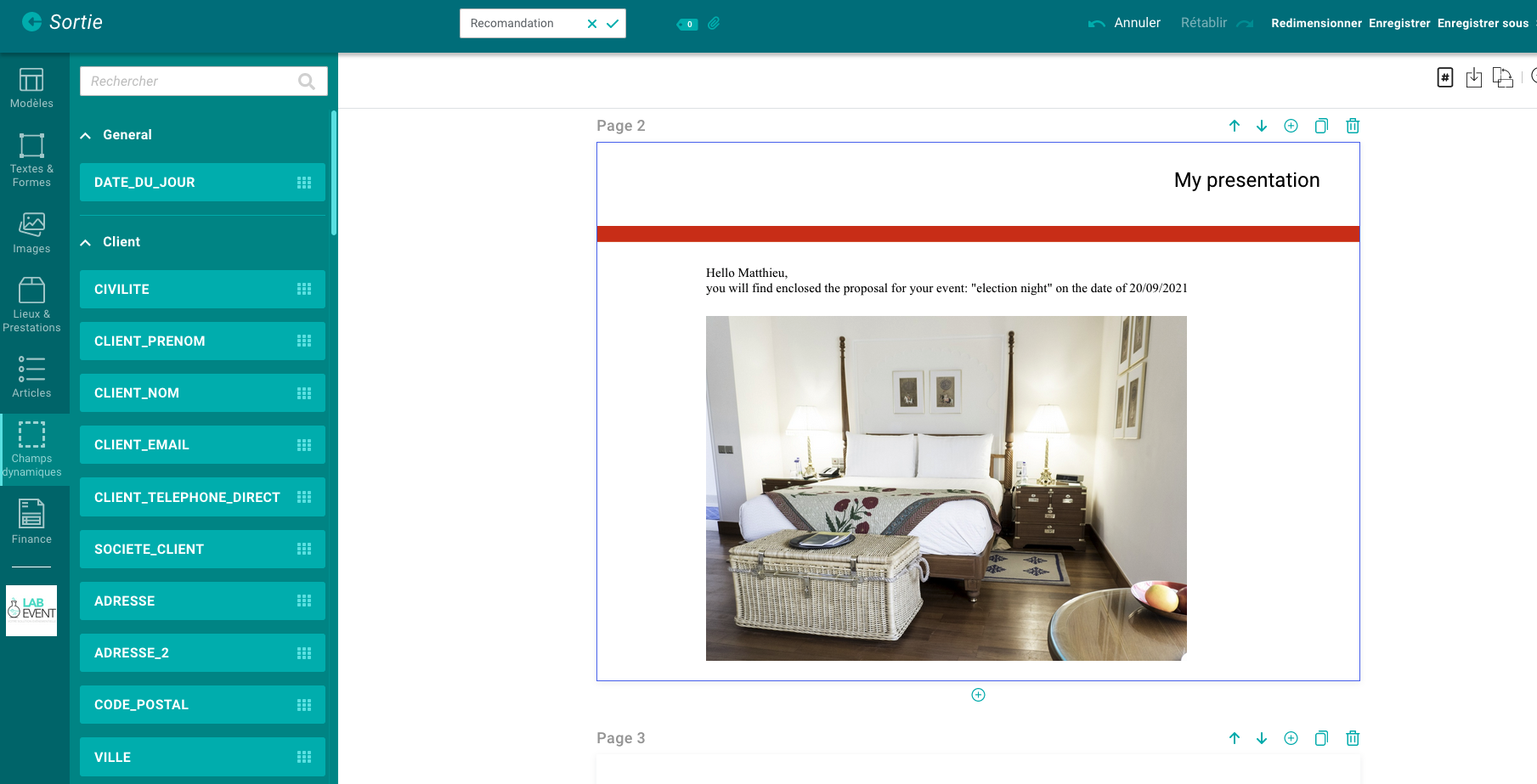 Create unlimited documents and reuse them!
Our clients' testimonials: