Analyze your conversion rate
You will be able to determine the relevant solutions to improve your processes and your sales.
Easy-to-interpret data
Colorful graphics, attractive design, text aids: your figures are easier to read.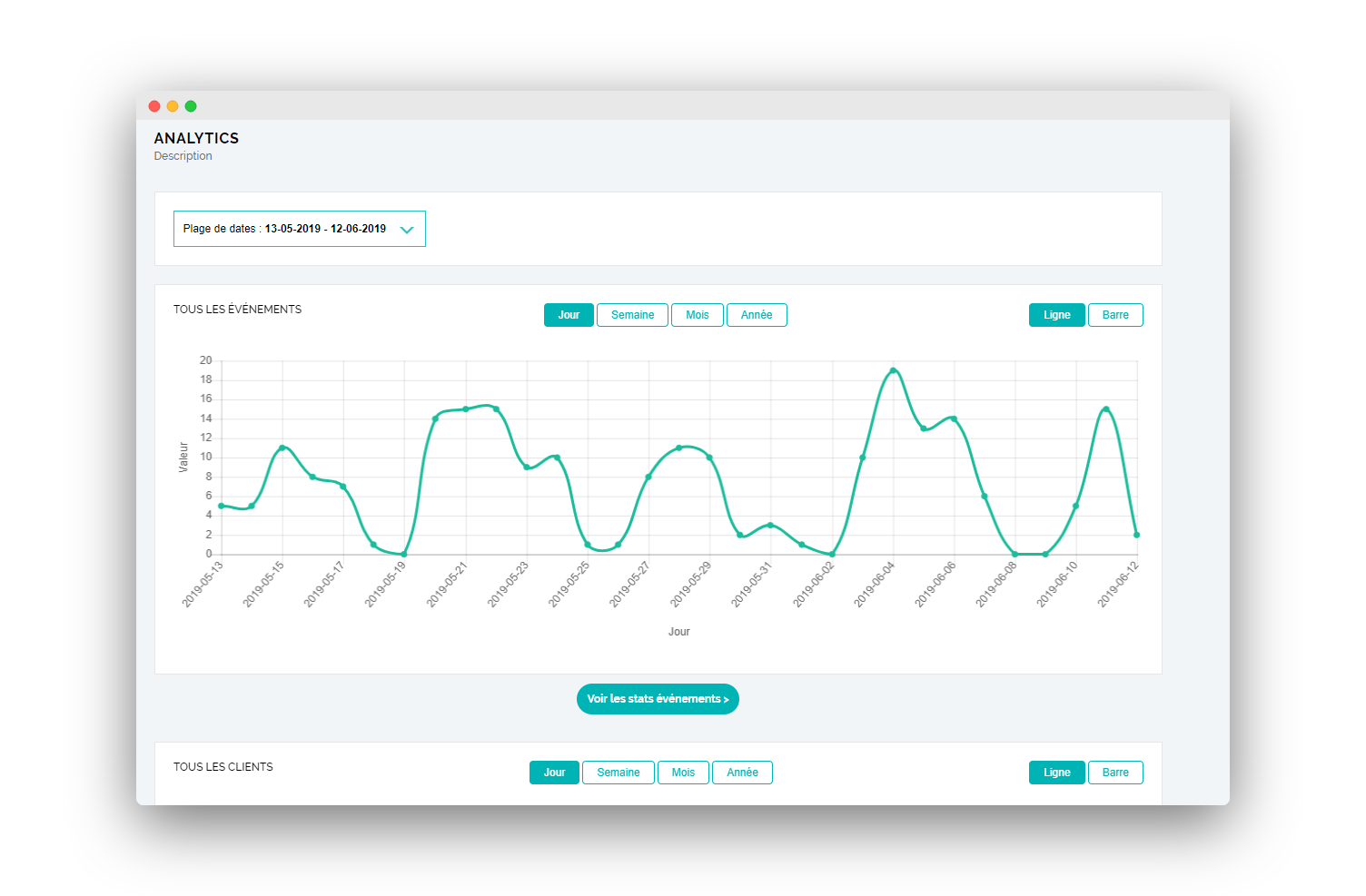 Relevant solutions
Intuitive readout of results
Personalized client follow-up
Graph generator with real time data
Module statistiques
Quelle est l'utilité du module Statistiques ?
Générer des graphiques avec les données en temps réel
Analyse de votre taux de concrétisation