Analyze your conversion rate
You will be able to determine the relevant solutions to improve your processes and your sales.
Easy-to-interpret data
Colorful graphics, attractive design, text aids: your figures are easier to read.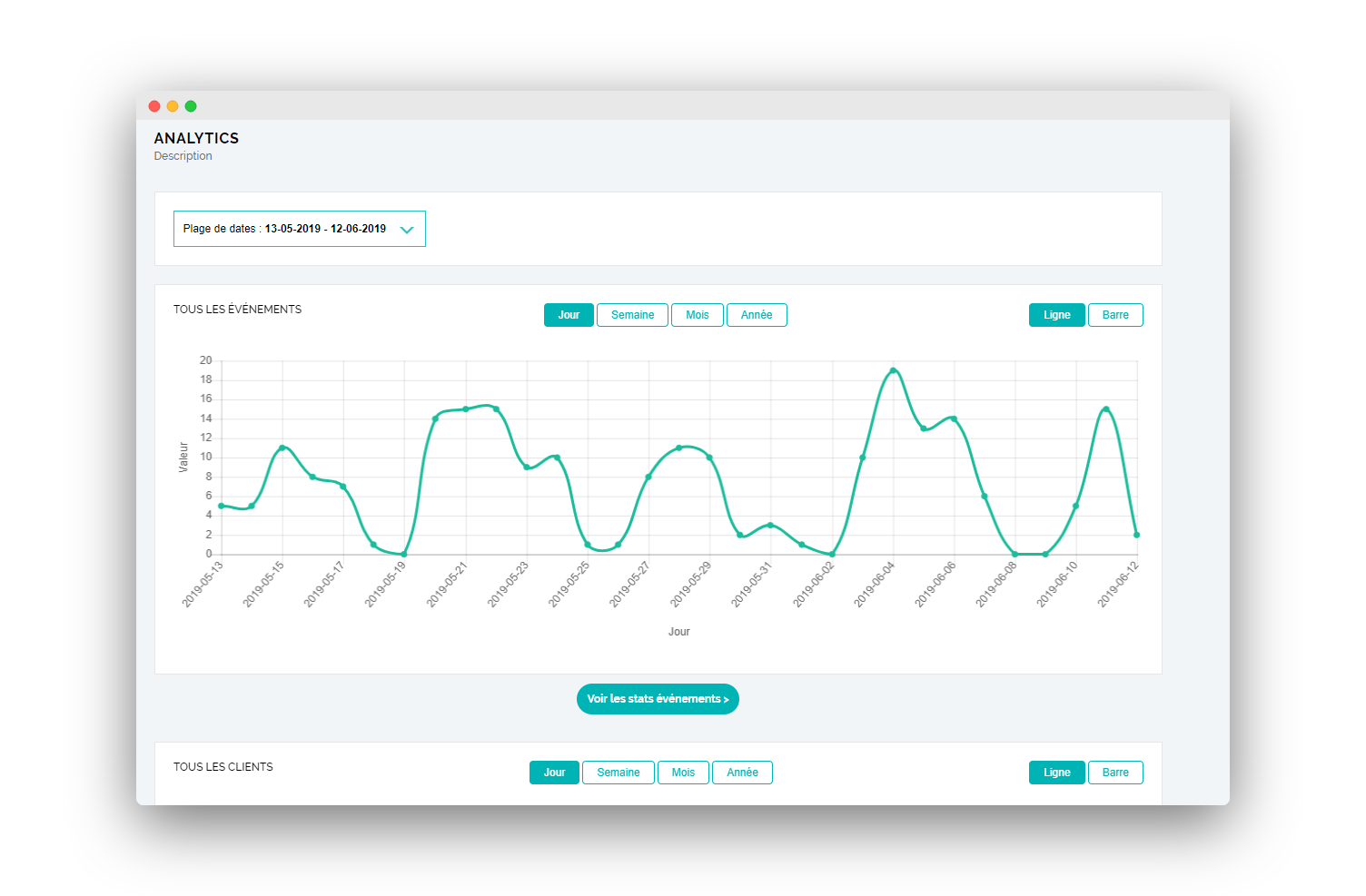 Relevant solutions
Intuitive readout of results
Personalized client follow-up
Graph generator with real time data
Module statistiques
Comment accéder au module statistiques?
Sur la barre latérale de navigation, vous trouverez le pictogramme pour le module statistiques
Qu'est ce que c'est le module statistiques?
Il vous aide à visualiser vos chiffres, en termes de nombre de demandes et en termes financiers, d'un seul coup d'œil.
Quelle est l'utilité du module Statistiques ?
Générer des graphiques avec les données en temps réel
Analyse de votre taux de concrétisation