The venue event manager have understood this. Ensuring satisfaction, retaining clients, reducing costs and maximizing space use is a result of effective site management.
Whether you have one or more venues to manage, it's essential that you are equipped with the right tools to save time and achieve your goals.
Currently, there are many options available on the market. To make the right choice, there are some questions you should ask yourself before choosing the venue rental software.
Here are our tips for choosing your venue rental software:
What is a venue rental software
A venue rental software will bring together everything you need to manage your venues and grow your business. It allows you to easily manage all aspects of your event venue rentaland to keep track of everything while ensuring the smooth running of your event. This makes your events much easier to manage than manually managing the project and organizing all items separately. You offer more than just an event space, make the most of it!
Here are some of the most common basic features that venue rental software can offer:
Management of one or more venues

Booking schedule

Room calendar

Task management

Resources management

Web page presenting the place

Invoicing and payments
Why use a venue rental software
In general, a software dedicated to the management of your venues and event rooms will give you many advantages.
First of all, it will allow you to optimize and plan the rental of your spaces. To do this, solutions such as Lab Event have a calendar dedicated to the reservation of places and rooms in order to update your availability in one click.
A feature that will allow you to manage the rental of your various venues and to share your entire schedule with your teams at any time.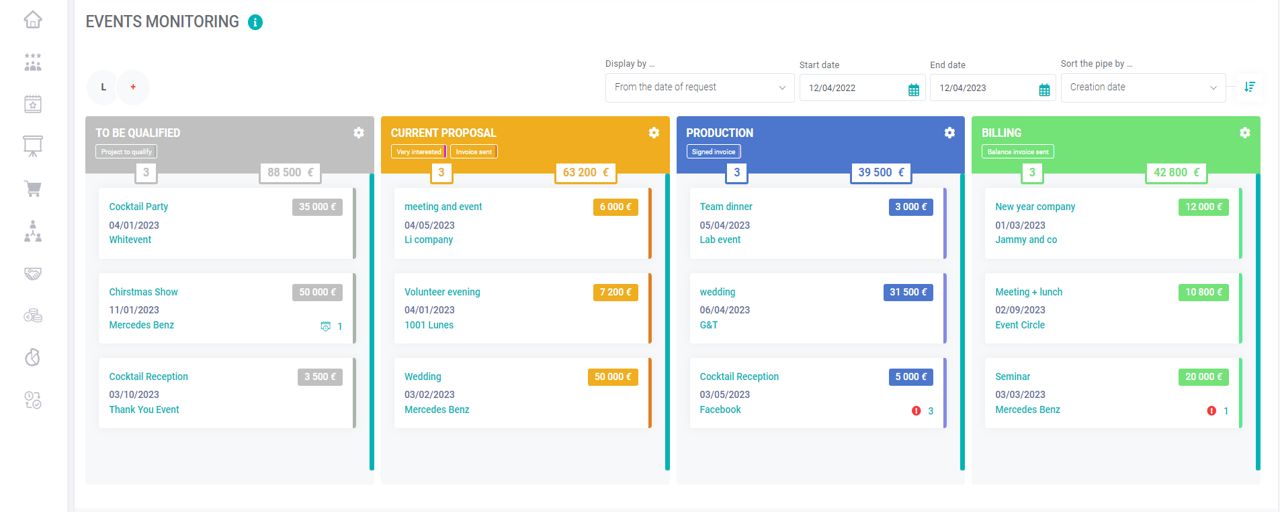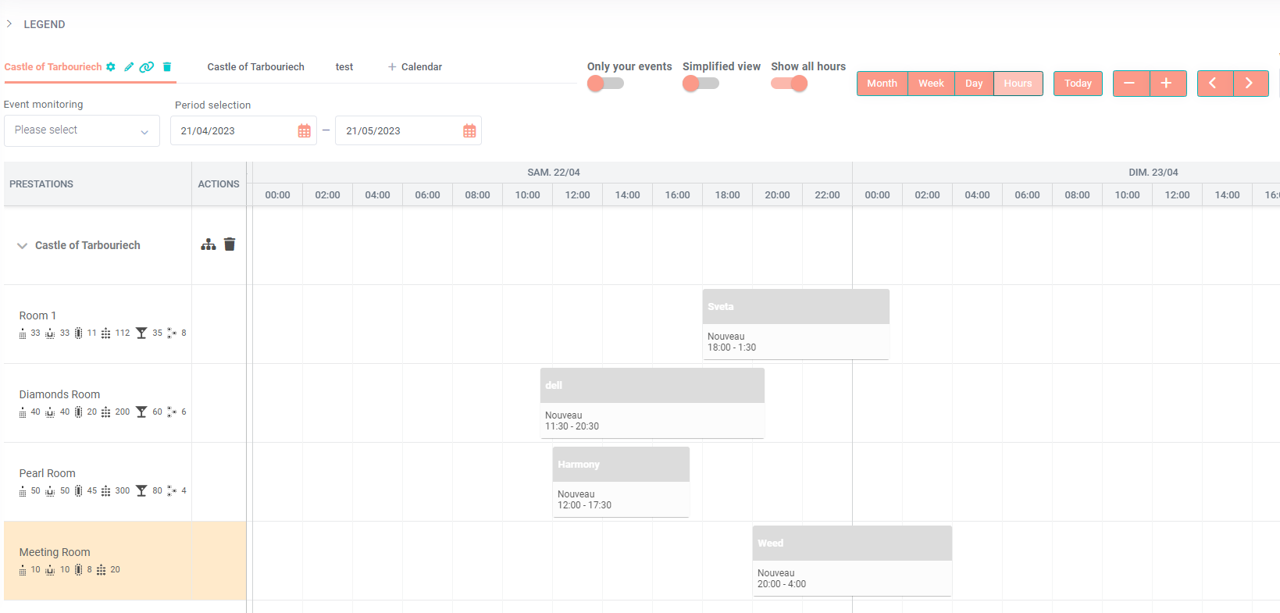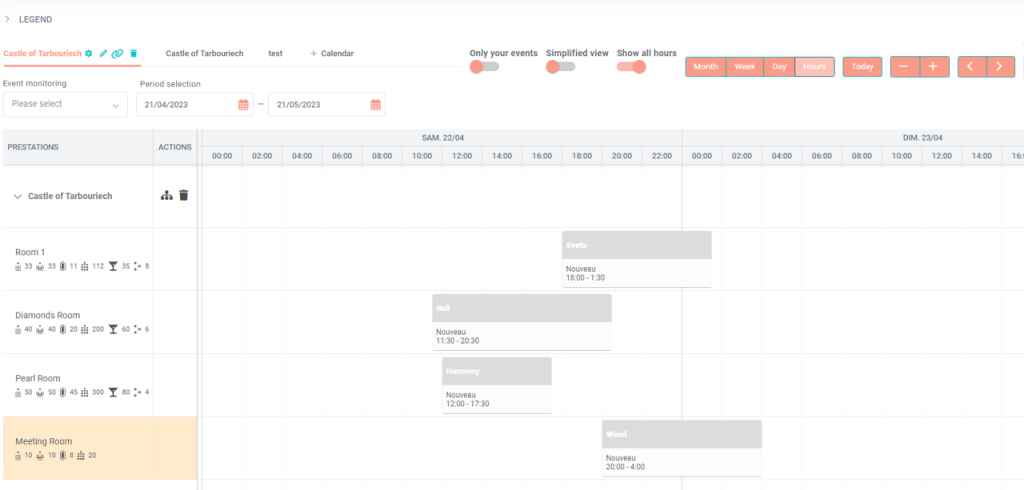 A location rental software will also allow you to better realize your customers' projects.
This way, you can better process your requests with a complete history and make more adapted and relevant proposals to your clients.
Finally, this type of solution will allow you to spend more time on the relation with your clients and providers and less on the administration to stay focused on the real added value of your venues.
Choosing the right venue rental software
Before choosing a venue rental software, you will need to consider several criteria. Indeed, you will need an easy to use and intuitive software to make bookings easily.
Access to data
A good location rental software should be able to store data in one place and provide interconnection with other devices. In this way, each user will be able to access the data and manage the rental of the premises at any time and from any device. Choosing cloud-based software allows you tobetter collaborate and communicatewith all stakeholders involved in your venue rental.
Centralizing informations
Your customers' data is valuable information. An all-in-one solution allows you to have a complete and accurate view of your clients throughout the event cycle. Instead of wasting time with several tools, a venue rental software will gather all the information about your venues and the events associated with them.
Task automation
Venue managers offer their venues for various events and sometimes tracking multiple requests can be tricky if you don't have an efficient system. A venue rental software allows you to manage your venues without conflict and also to add various elements. It allows you to handle countless requests at once by automating certain tasks to save time on manual tasks and focus on the essentials.
Taking into account all the above mentioned elements, you will understand that ultimately the most important thing is that the software you choose makes the management of your venues more efficient thanks to easy features to use.
Lab Event gives you access to a better management of your venues and facilitates their rental with different features. The tool allows you to manage all your reservations and track the availability of your rooms/venues from a shared calendar. By opting for its use, you benefit from a better commercial follow-up of your clients and providers, you generate quotes and invoices automatically and facilitate communication between your staff, your clients or your suppliers.
Our clients' testimonials: