If you manage an establishment open to the public and havevenues or event rooms, you need to manage reservations in a simple and ergonomic way.
This reservation management should give you a good overview of your available resources.
With an online booking form, you can generate direct bookings on your website, you will gain in speed and autonomy, you will have the possibility to attract new customers and also to increase booking rates and above all you will be able to simplify the user experience.
Feel free to create a customized reservation form that will allow you to receive reservation requests 24/7.
What is a form?
A web form is a digital document that gathers the information that a user has entered on a web page, it is the digital version of a paper form.
This type of document is used to collect data from potential customers in exchange for services.
The advantages of using online forms are multiple: you will save the user time and you will also gain time.
The form will allow you to eliminate double data entry and will facilitate the import and export of data.
Sharing data internally will be easier and also you will have an ecological approach
Parts of a form
A form is usually composed of different parts. Indeed, there are checkboxes, drop-down menus with multiple choices, text boxes to fill and also a send button.
Also, it is quite possible to integrate new functionalities to a form: for example, the possibility to add photos as attachments, the GPS location of the user, the addition of pre-filled answers to facilitate data entry, the scanning of barcodes, the configuration of fields with automatic calculations, the recording of voice messages and the import of files.
A form must be clear and easy to understand by the user.
To do this, it is necessary to take into account the following recommendations: indicate which fields are mandatory, also the input fields must be clearly visible, it is advisable to include a progress bar that indicates the number of steps to follow and it must be accessible on all media: PC, tablet, smartphone.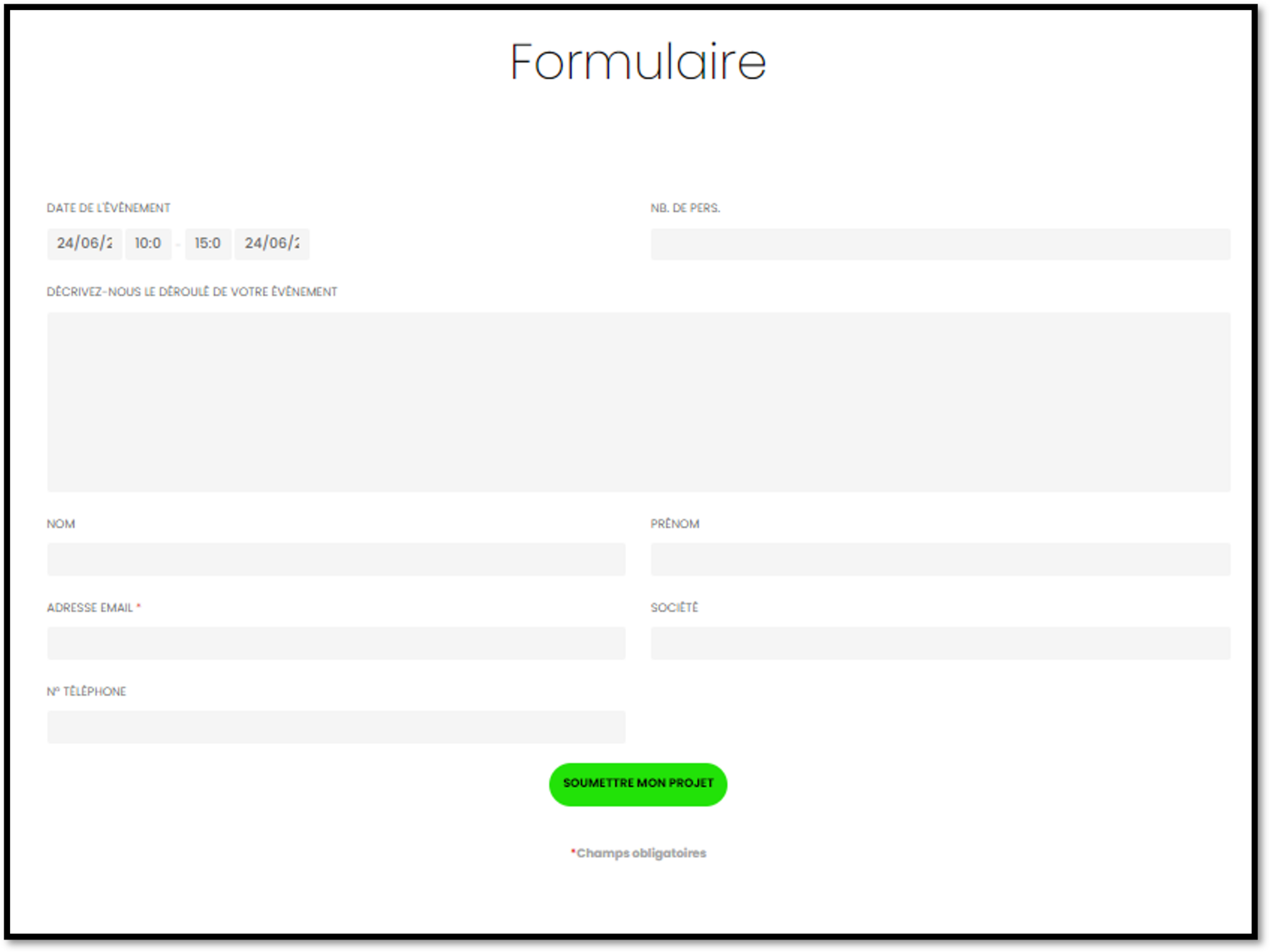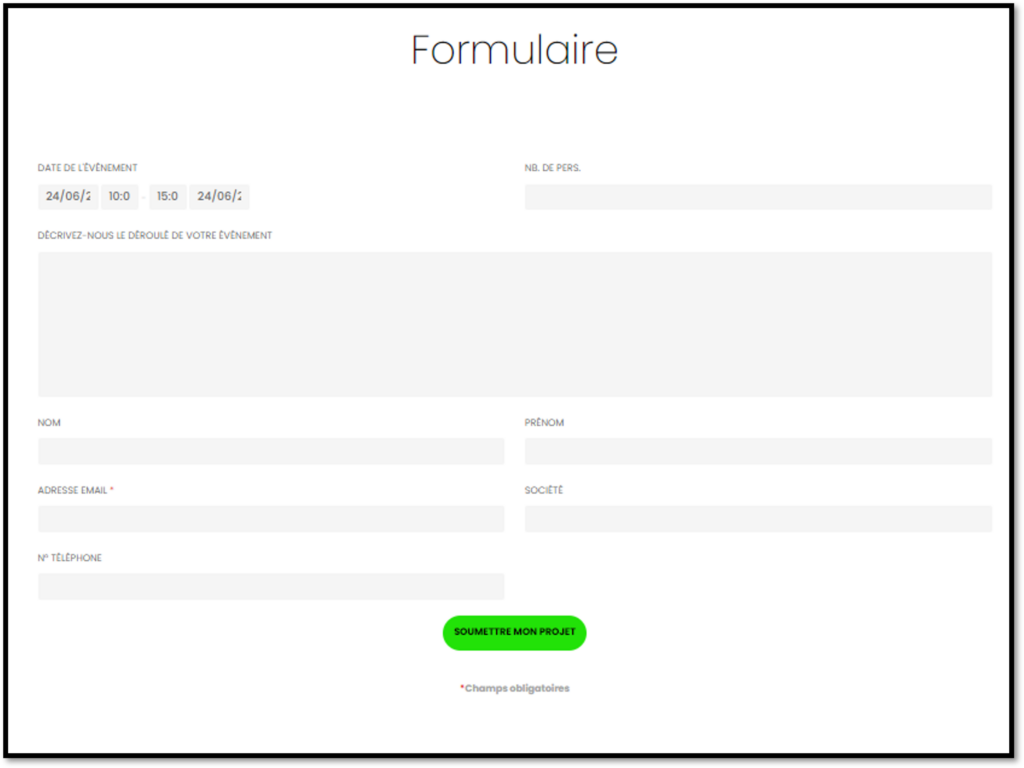 Steps to integrate a web form
In order to integrate a form in your web page, you will have to choose a form management application, then you will have to connect this application to your CMS and finally, you will have to create the form.
The Lab Event software allows you to create a custom form that you can integrate into your website very easily,which allows you to automatically integrate your customers' requests into your tool without having to rewrite them
Lab Event is dedicated to managers of event venues and hotels. It allows event venues to better manage their customer relations (CRM) and sales, while optimizing space occupancy.
Lab Event allows you to take a brief online, to assign it to a client or prospect, to manage the schedule of room occupancy, to make estimates and invoices according to the models…
Our clients' testimonials: