You are a venue manager and you have different rooms to manage.
You are also the head of the team that markets the reception rooms.
How can you keep your meeting room agenda up to date?
Indeed, there are different tools on the market that allow you to create an agenda, such as Excel or Google sheets.
However, these softwares can quickly become obsolete because they are not very ergonomic or visual and do not allow to position different information in each cell (like for example several reservation options at the same time for the same date…)
So how do we do it?
Need for a shared tool
To be well organized it is necessary to use a rental software that has a shared calendar and follow some basic rules:
1/ Give access to the agenda to the whole sales team
2/ Update the agenda systematically with any new information
3/ Use a color code according to the status of the reservations, to see them more clearly
All these basic rules will allow you to work better because you will avoid data entry errors, duplicate bookings and in addition the updated room schedule will allow you to optimize your spaces and your resources thanks to the global vision of your events.
In order to choose the most suitable work tool for your way of working, it will be necessary to take into account criteria such as the ease of use of the interface, the ergonomics of the planning tools in the agenda, the possibility of automatic synchronization with the rest of the users and that it is a collaborative tool.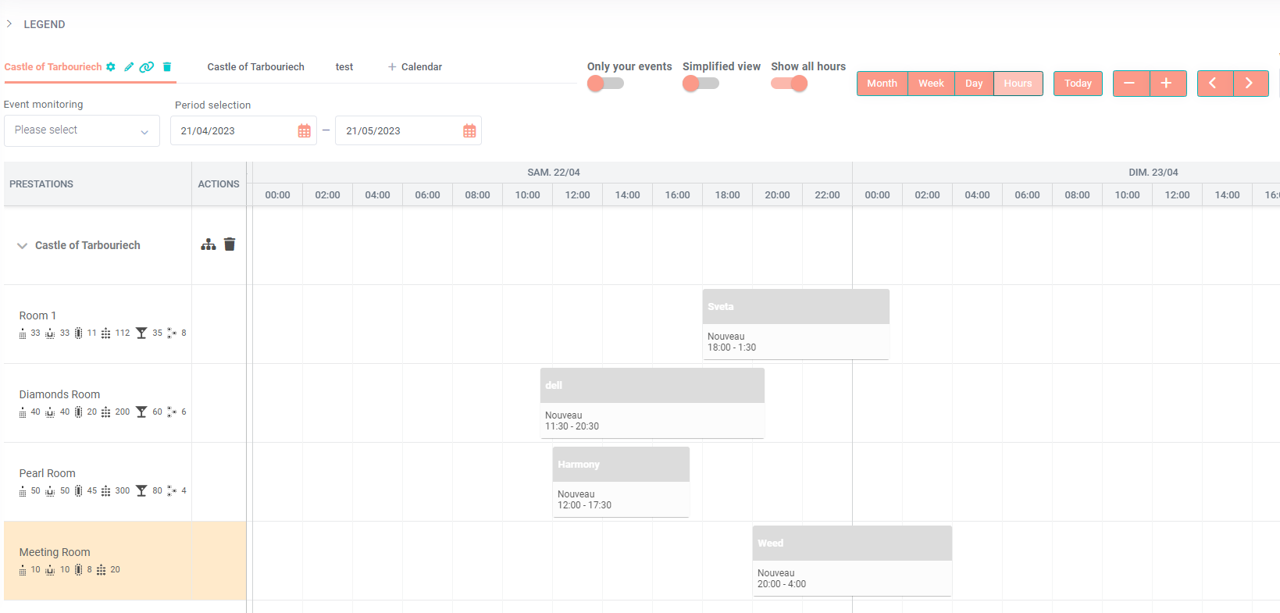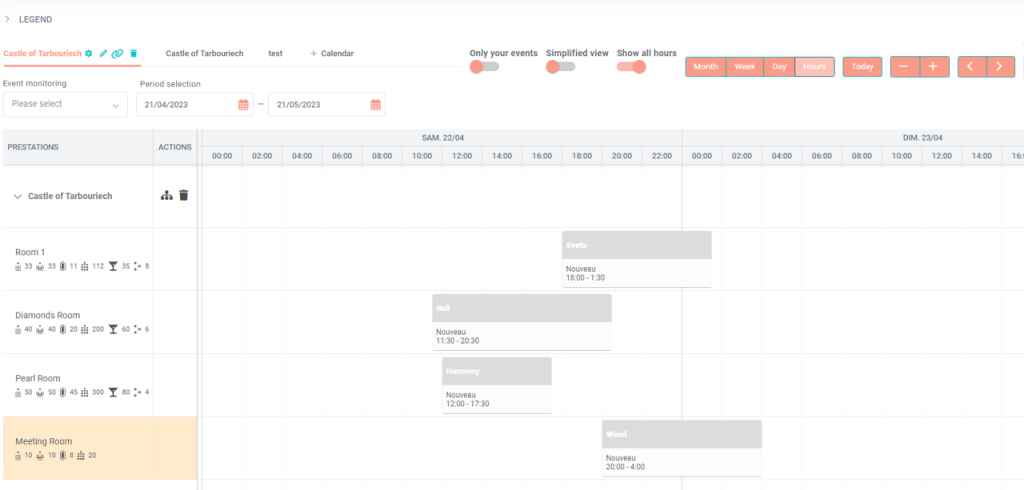 Use Lab Event's shared calendar to manage your rooms
With the event management software Lab Event you will have access to a shared and collaborative agenda for a better overview of your room occupancy. You will be able to use filters to display only the rooms you want to see at a particular time and display the occupancy of your spaces by event tracking or by time scale.
You will find information about all previous and future events.
The software allows you to duplicate the events on several dates and also to change the date.
Indeed, you can check the availability of your rooms and create an event directly. Simply select the desired time slot and a window will open to allow you to indicate the stage of the event as well as the dates and times.