With the outbreak of COVID 19, more and more companies are turning to solutions to host their events remotely.

For some companies, those located in several cities for example, this is not a novelty in itself since their employees are already used to work but also to participate in remote team building. In this particular period but also in the future, remote animations and team building have everything to become an essential element of the event landscape, in order to help each company to keep an intact commitment of its collaborators and to consolidate their adhesions to the values of the company.
Events of all kinds are increasingly organized remotely via mobile applications. We will also look at the benefits of such management.
Everything you need to know to organize a remote animation or team building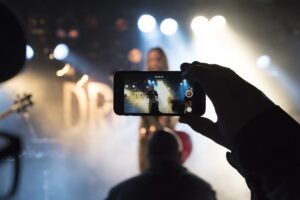 A remote professional event is aimed at all companies wishing to use the benefits of the use of new technologies for the cohesion of their teams. However, a remote team building is still an innovative format that can also be experimented by a company wishing to shake up its remote management methods with its employees.
The remote team building keeps the same principles as the classic team building, with the objective of improving the cohesion of the participating team as well as their federation around the values of their company. Its main characteristic is the use of computerized means. Depending on the objectives and culture of each company, there are very different forms of team building. Each company will have to choose the most appropriate one for its employees.
By adding a microphone and especially a webcam to the computer, it is now possible to recreate a friendly atmosphere identical to that present in the office. You can go further by strengthening the links between employees, located in different cities. Digital tools are used to create virtual relationships between participants. Video conferencing is the most commonly used means of remote team building.
During a remote animation, you are advised not to neglect the layout of the place in which everyone is located. Thus, just like computer tools, objects and furniture can also be used as supports for your animations.
Remote team building is ideal for mobilizing the collective intelligence of participants. This is especially the case if your objective is to create new communication or marketing materials for your company.
If the challenge of your remote team building is to establish or consolidate friendly and lasting interactions between your employees, you can offer them a lunch. Even if the idea of having your meal in front of a camera may not seem very engaging, more and more "virtual aperitifs" have been created around the world during confinement. This trend is not expected to stop any time soon. To take it a step further, each team can even have to prepare the same dish and share it at the same time!
The advantages of a remotely managed event
First of all, the main objective is to make your event easier to manage. With the possibility to manage your event remotely from a mobile application for example, it offers you the advantage of being on a simplified interface compared to the version made for computer. The goal is to make your participants' experience simple. This is why the use of the interface must be simplified compared to a classic computer navigation
An event managed from a mobile application also facilitates the centralization of all information. Indeed, the information available online from a computer is also available on a smartphone. It also allows an update in real time according to the evolution of the event and its hazards. This can be done with a simple connected calendar for example.
The biggest advantage of a mobile event application is above all its accessibility. Always having your phone with you, you have access to your mobile application and information about your event. You can communicate through a notification system for example.
Finally, a mobile application facilitates interactivity. The application will help you communicate about your event even after it is over. This will allow you to pass on your experience to others. It will also help you to create new links via social networks.
Our client's testimonials: