The former co-founder of IME (Ideal Meetings & Events) and Genius Meetings joins Lab Event as a partner and board member.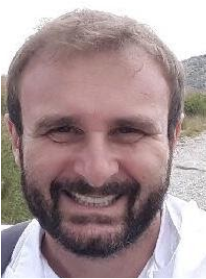 Fabien Martre, an expert in events and their digitalization
Serial entrepreneur, Fabien Martre is the co-founder of IME of which he was the general manager for 12 years. He was able to transform a very small company into the French leader in events/venue finding.
After selling IME to Chateauform', he created an event and seminar organization software: Genius Meetings.
After selling Genius Meetings in early 2020, he joins the Lab Event adventure as a partner and board member.
Why did you join Lab Event?
"Companies are obviously projects, but above all they are stories of people. And Vadim (president and founder of lab event) is a true entrepreneur in the events sector. I've known him for about ten years and we like each other both on a human and professional level. And then the Lab Event software is really a nugget in the making. It's the tool that will become the reference for event agencies," says Fabien Martre.
"Also, before I joined the board, I asked to speak with a few customers and what came out was – once you try the product and use it, you can't live without it! -. You have to admit, it makes you want to join the adventure, doesn't it?"
Vadim TOROPOFF, concludes: "Fabien will bring us his expertise of the web and the event industry, the software of organization of event intended for the agencies is in beta version and we need an expert of the field to make us pass to the higher phase.