The former co-founder of IME (Ideal Meetings & Events) and Genius Meetings joins Lab Event as a partner and board member.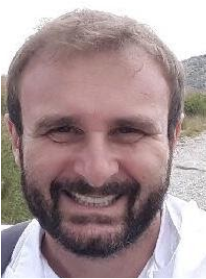 Fabien Martre, an expert in events and their digitalization
Serial entrepreneur, Fabien Martre is the co-founder of IME of which he was the general manager for 12 years. He was able to transform a very small company into the French leader in events/venue finding.
After selling IME to Chateauform', he created an event and seminar organization software: Genius Meetings.
After selling Genius Meetings in early 2020, he joins the Lab Event adventure as a partner and board member.
Why did you join Lab Event?
« Les entreprises, ce sont des projets évidemment mais avant tout des histoires d'hommes. Et Vadim (président fondateur de lab event) est un vrai entrepreneur du secteur évènementiel. Je le connais depuis une dizaine d'année et on s'apprécie tant sur le plan humain que professionnel. Et puis le logiciel Lab Event est vraiment une pépite en devenir. C'est l'outil qui va devenir la référence au sein des agences évènementielles. » précise Fabien Martre
"Also, before I joined the board, I asked to speak with a few customers and what came out was – once you try the product and use it, you can't live without it! -. You have to admit, it makes you want to join the adventure, doesn't it?"
Vadim TOROPOFF, concludes: "Fabien will bring us his expertise of the web and the event industry, the software of organization of event intended for the agencies is in beta version and we need an expert of the field to make us pass to the higher phase".