Stay close to your customers
Stay in touch with your customers without interfering with your main tasks. You can create, send, save and retrieve all the newsletters you have created at any time.
A personalized exchange
Customize your newsletters with the products you want to promote in a few clicks. No more useless and endless copying and pasting!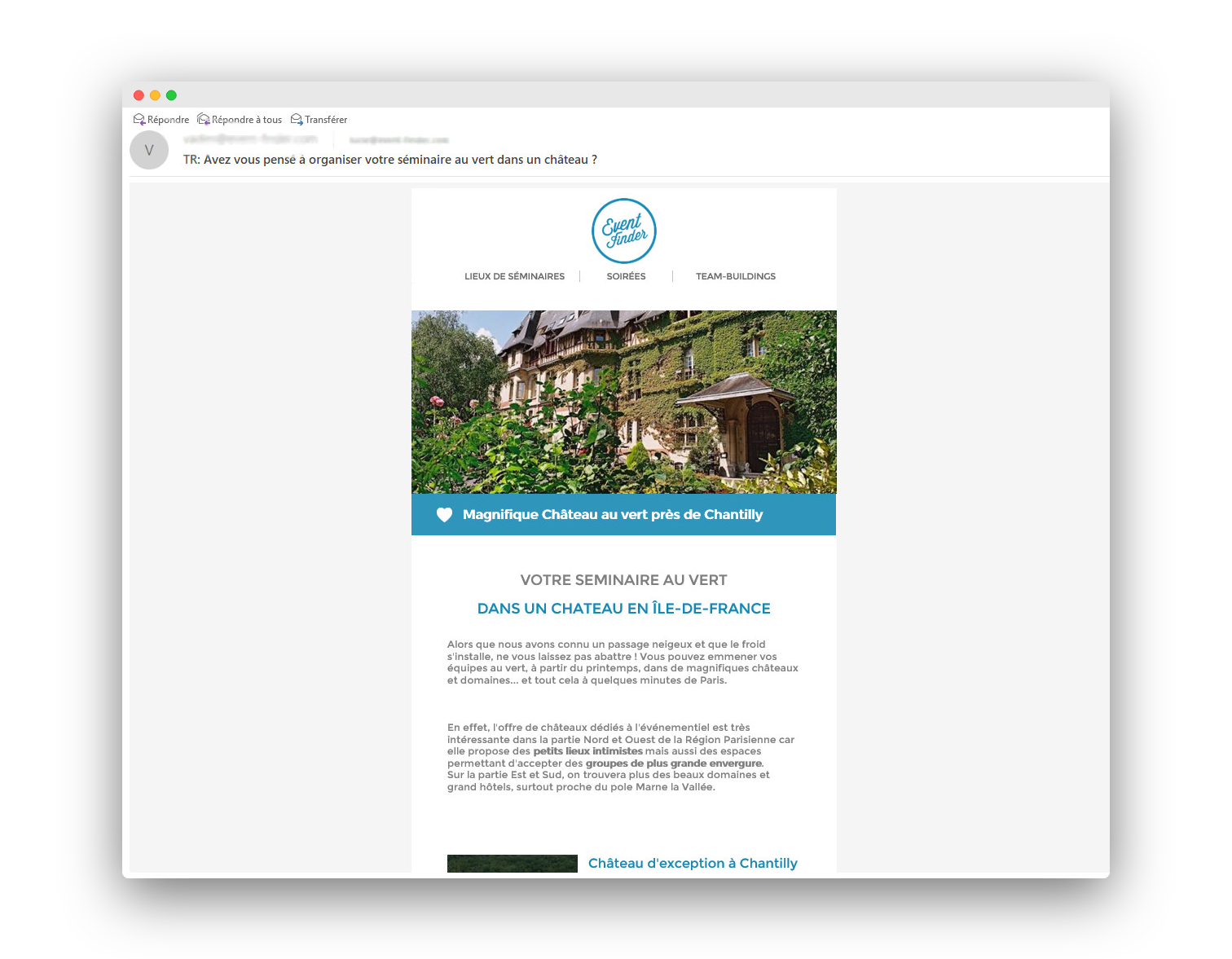 Automation of your newsletter campaigns
Accessibility of information at any time and on any type of screen
Personalized client follow-up
A considerable saving of time